We utilize materials from forests managed by reputable NGOs for our packaging and cushioning materials. Our goal is to contribute to restoring forests to their resource-rich state, which serves as the natural habitat for living creatures, and to support the sustainability of the forestry industry, which faces numerous challenges.
---
Premium Gift Sets made entirely from FSC certified paper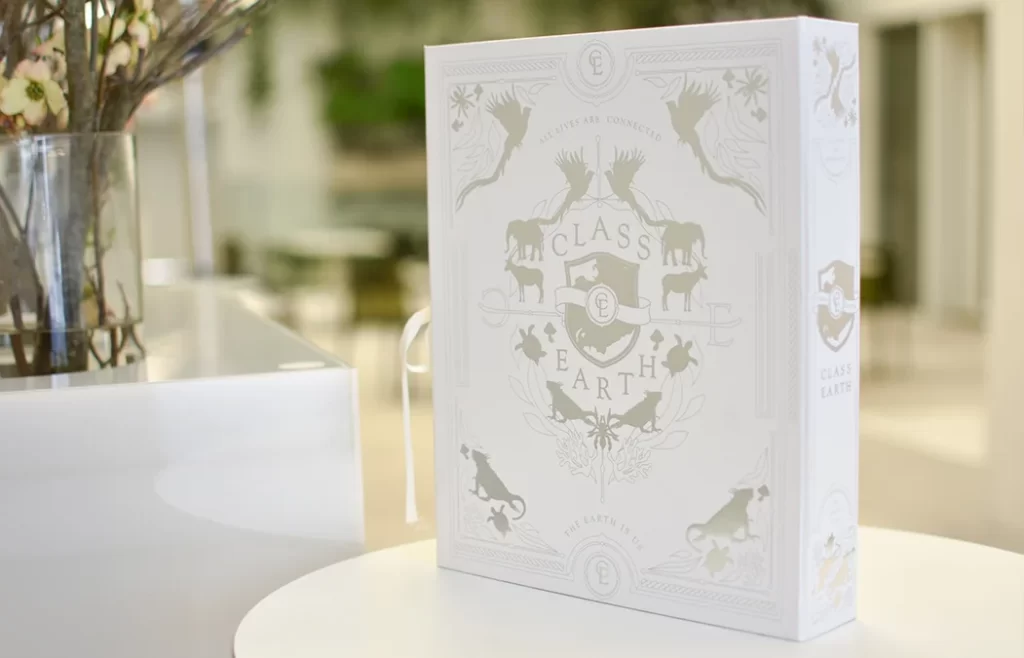 We do not consider gift packaging as something superfluous. Enjoyment and feelings of joy are essential elements of a sustainable society, and gifting is one of those wonderful experiences. With a desire to convey and spread sustainable practices, we have prepared beautiful packaging, perfect for gifts.
Every aspect of the packaging, from shoppers and message cards to tissue wrapping paper and the sturdy cardboard core of the boxes, is made from FSC certified paper—a unique endeavor in the world. Even the ribbons on the boxes and shoppers are made from Tencel, derived from wood pulp.
We emphasize aesthetics as well, with each item carefully wrapped in tissue paper featuring the patterns of endangered species emblems and placed inside book-style boxes. Shoppers and message cards are also included, allowing for easy gift presentation straight from the delivered box.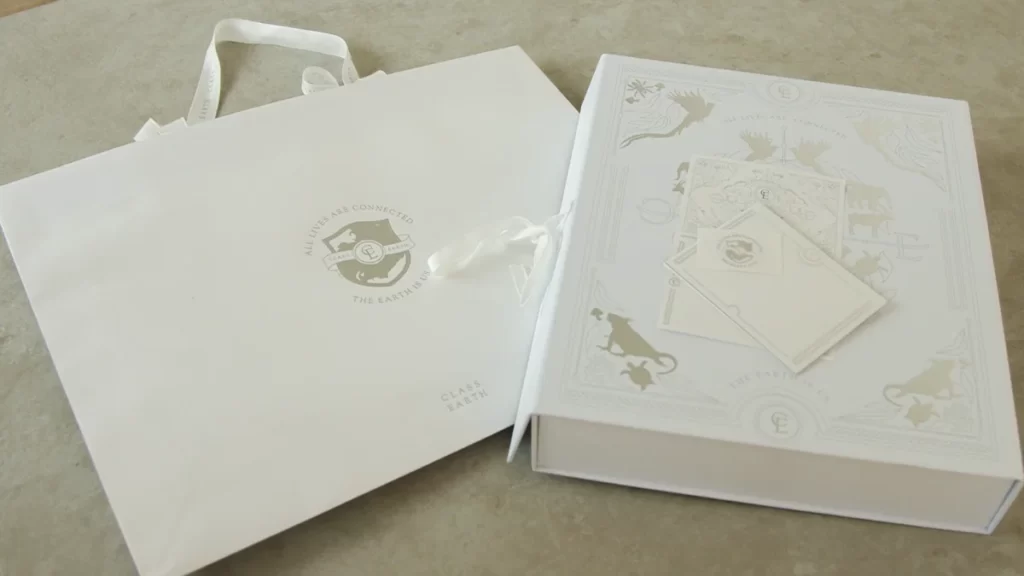 ---
An option for additional donation that would satisfy those who decline gift packaging
For orders where customers decline gift packaging, we will make an additional donation equivalent to 2% of the purchase amount, plus an extra 2,000 yen. Whether for personal use or everyday use, you can choose according to your preferences.
---
Shipping cartons and packaging materials
Even for our packaging, we adopt Nature Positive materials that allow us to deliver the products beautifully and sustainably.