Even in the context of Nature Positive, we believe that "correct actions cannot happen without correct knowledge," and thus, we will provide educational content.
---
Aiming to realize a nature-positive society through education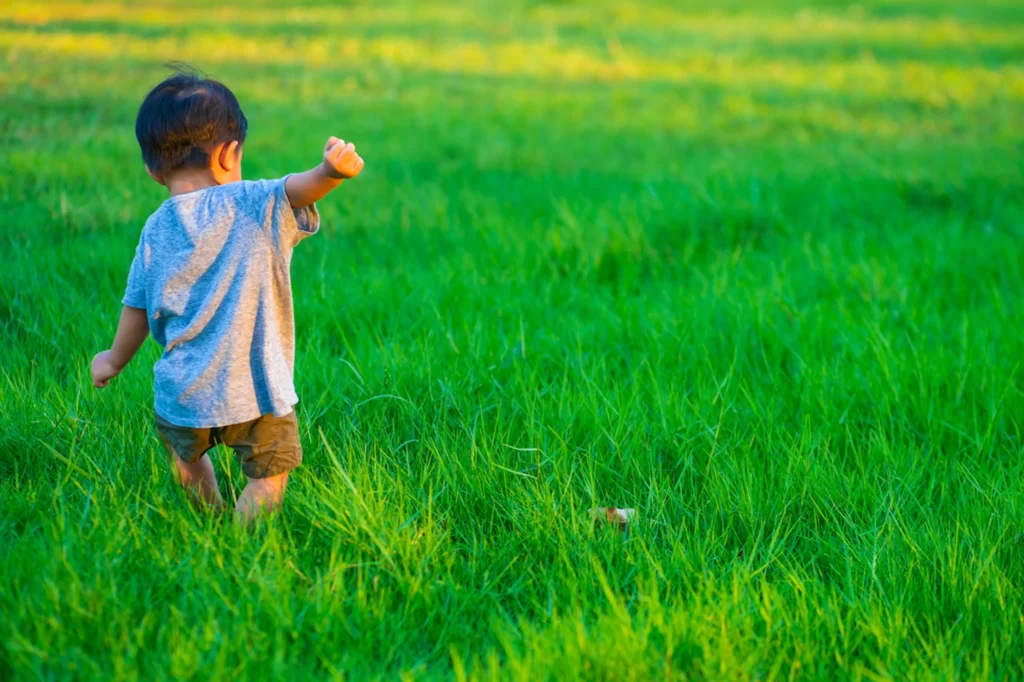 CLASS EARTH is derived from the idea that everyone in this world, adults and children, are classmates on this planet.
It was founded by a team that has been working to promote and educate about the SDGs for the past seven years, with the goal of becoming nature-positive (restoring biodiversity) through education.
---
Free worksheet for kids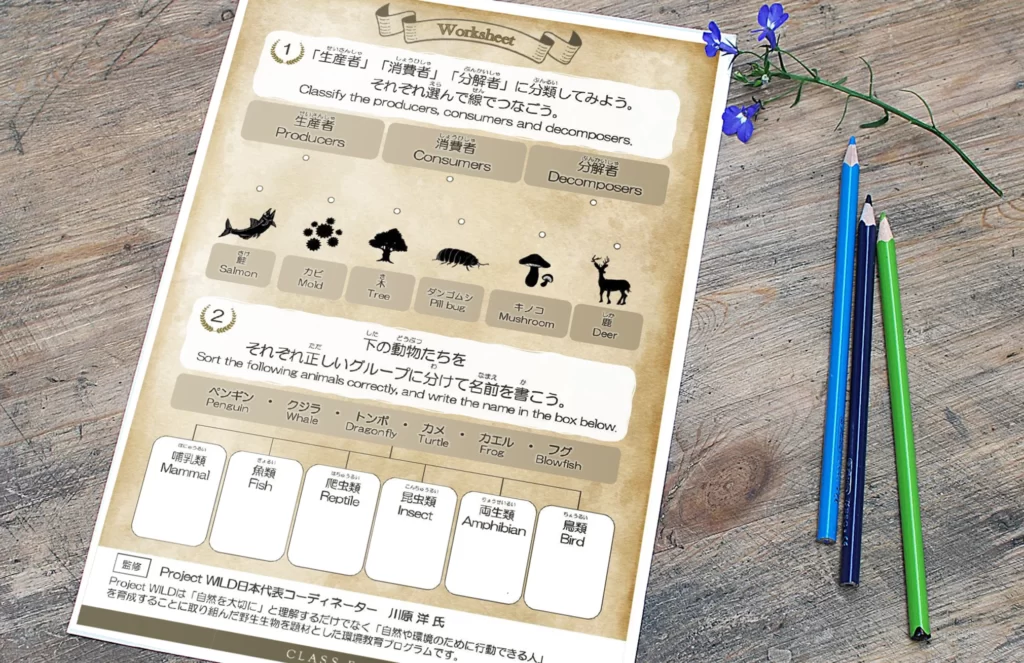 When you purchase an item for children, you will receive our exclusive Nature Positive Learning Worksheet.
It is supervised by Dr. Hiroshi Kawahara, Japan Representative Coordinator of Project Wild, which promotes nature education programs. Content is updated regularly.
The first issue is designed to help you learn about taxonomy and artwork in both Japanese and English.
On the opposite page, Biome, a smartphone app for collecting and learning about living things, is introduced.
Ecological observation data, including location information, is crucial for the restoration of biodiversity. By simply taking pictures of living things with a smartphone, this application allows anyone to participate in ecosystem conservation activities.
We will promote nature education not only through traditional "learning" such as reading and experiencing nature, but also by incorporating and using STEAM education and the latest technology such as apps and games.
---
Creating opportunities for children to aspire to be Earth Savers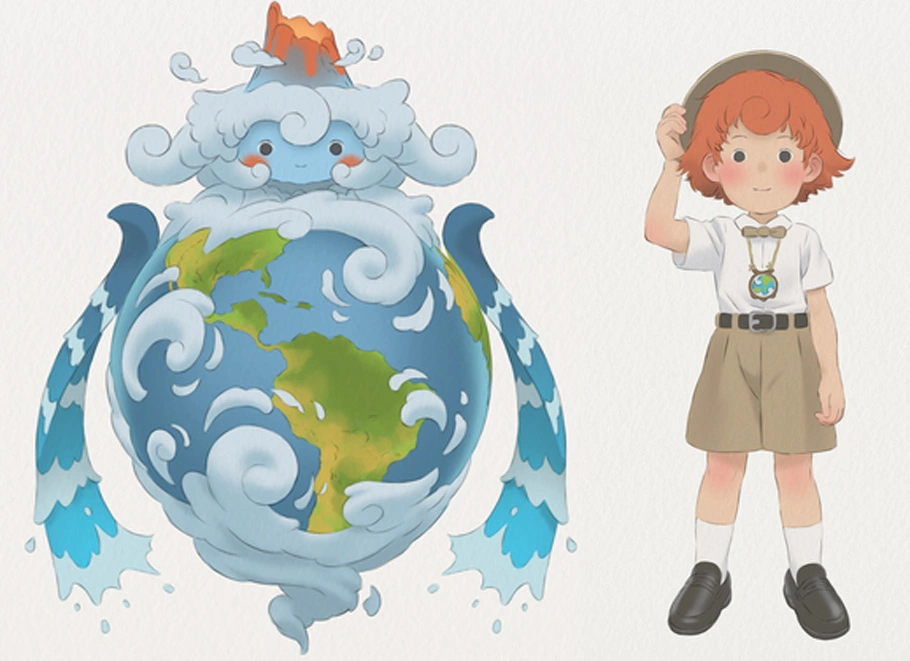 We are in the process of creating a picture book in which the Earth becomes the protagonist and meets endangered species from around the world. 
This book will serve as an inspiration for children to aspire to be Earth Savers.