2023/07/24
CLASS EARTH Launch Party
Event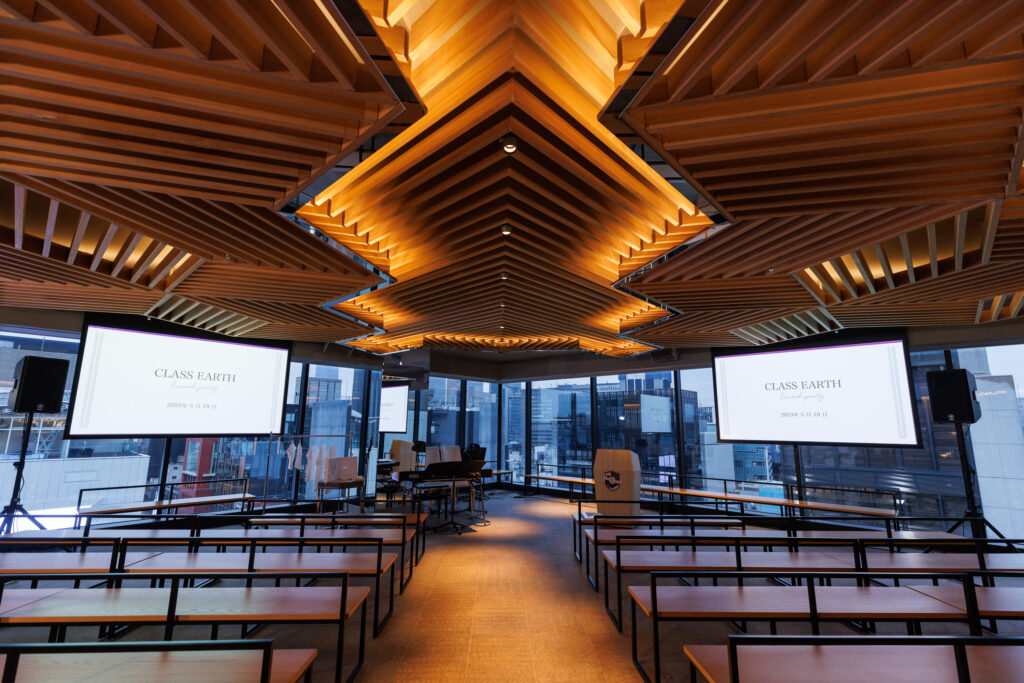 On May 19, we unveiled CLASS EARTH to our esteemed guests from various industries, including environment, fashion, art, and entertainment, ahead of the International Day for Biological Diversity on May 22.
The event was held at GINZA SIX "THE GRAND GINZA", where we showcased our art exhibition and enjoyed live performances by collaborating artists. Distinguished environmental experts also joined us for this special occasion.

---
Brand Concept Movie
At the beginning of the party, we presented the "CLASS EARTH" concept movie to help attendees understand why we strive for Nature Positive and the meaning behind the logo and design. We also emphasized the use of Japan's world-class embroidery techniques.
---
Design Concept Presentation
Following CEO Haruka Takagishi's message to achieve Nature Positive through various means such as apparel, art, and the use of Japanese culture and technology, we announced the design concept in a talk session with Creative Director Masahiro Yamanaka.
As a designer who travels the world and captures the characteristics of Japan from an outsider's perspective, Mr. Yamanaka excels in approaching challenges with free thinking and creativity. His main inspiration for the design of CLASS EARTH is "education". We introduced emblem-like logos reminiscent of school emblems, a brand label with book motifs, and endangered species motifs.

Mr. Yamanaka said, "Precise motifs can be embroidered using the latest embroidery machines, so the silhouette of the garment itself is simple and beautiful, regardless of gender or body shape. Thus, CLASS EARTH's size range is tailored with a gender-free focus.
---
Expert Presentation: Global Leader in Recycling Industry
Mr. Michihiko Iwamoto, Director and Chairman of JEPLAN Co., Ltd.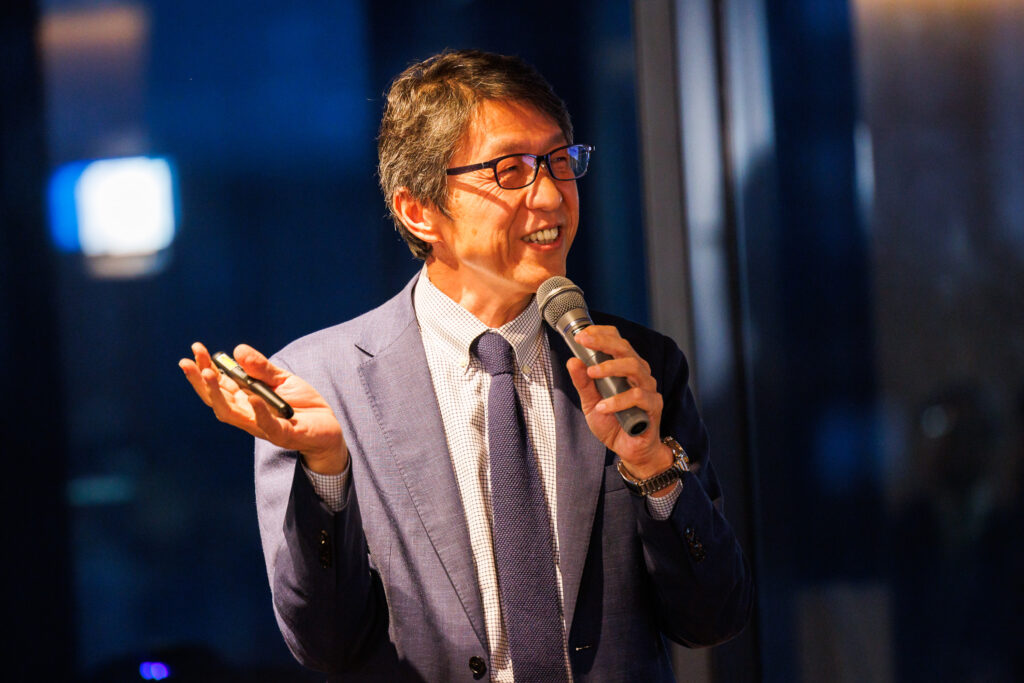 The first expert presentation came from Mr. Michihiko Iwamoto, Director and Chairman of JEPLAN Co., Ltd. He is a revolutionary figure in the recycling industry, committed to realizing a truly circular society and promoting technological innovation. He discussed the possibilities of chemical recycling and the creation of mechanisms for global participation.
Recycling, climate change and biodiversity may seem like separate issues, but they are interconnected and the fundamental solutions are shared. He said that it makes a lot of sense for people in different fields to share information and work together to solve problems. He also introduced CLASS EARTH's collaboration with his team and workshops for children using natural materials such as clay.

JEPLAN Co., Ltd.
https://www.jeplan.co.jp/   
---
Expert Presentation: Environmental Education and Active Learning Specialist
Mr. Hiroshi Kawahara from Project WILD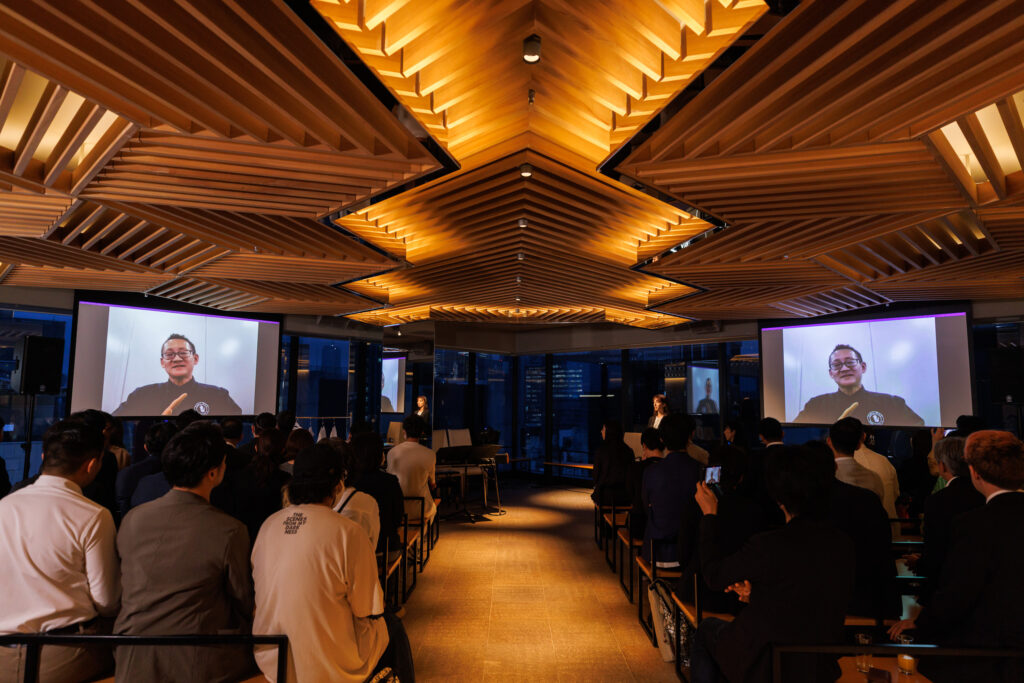 Next, Dr. Hiroshi Kawahara of Project WILD, who oversaw the CLASS EARTH exclusive Nature Positive Learning worksheet, sent us a video message during the World Congress in Alaska. He spoke about fun nature education tailored for children, emphasizing that they learn better when they enjoy the process. The first worksheet supervised by Dr. Kawahara is designed to promote taxonomy and art literacy. The worksheets were created by discussing not only the ecological terms, but also the English notations, which differ depending on the age of the children and between the U.S. and the U.K. The worksheets will be periodically updated and included with the children's clothing.

Project Wild
https://www.projectwild.jp/ 
---
Expert Presentation: Big Data for Biological Information
Mr. Shogoro Fujiki, CEO of Biome Co., Ltd.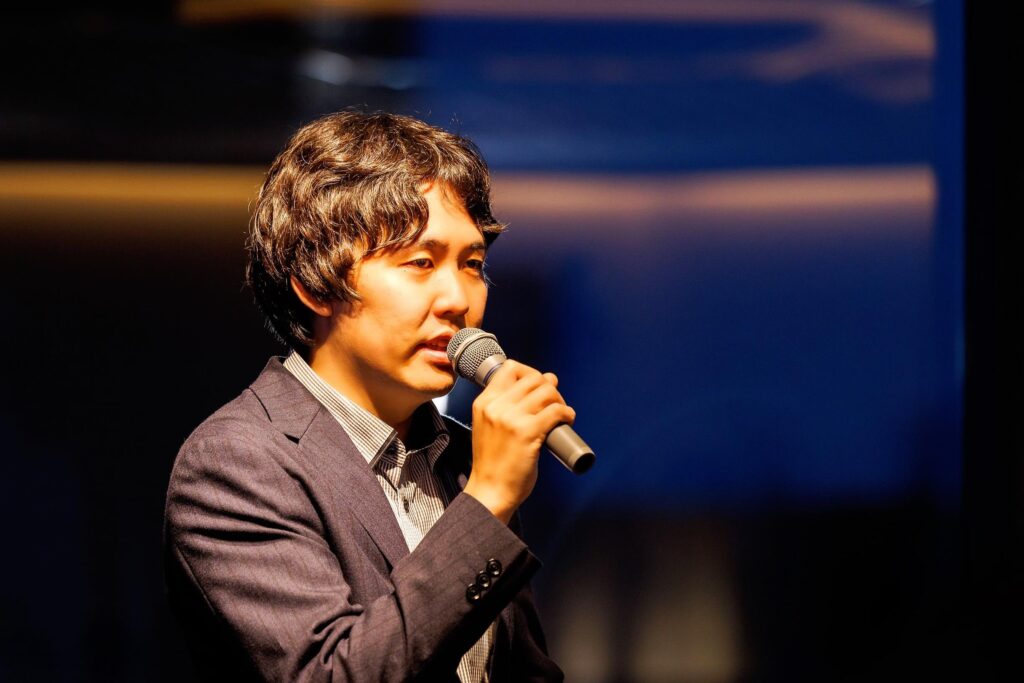 We were honored to welcome Mr. Shogoro Fujiki, CEO of Biome Co., Ltd., the company behind the development and operation of the Biome app, an animal collection app. Biome specializes in "biodiversity information" and has been used by approximately 700,000 users as of May 2023.
Based on Mr. Fujiki's first-hand experience of the development in Borneo, he shared his vision of creating a society where biodiversity conservation becomes a business opportunity.

Biome Co., Ltd.
https://biome.co.jp/ 
---
Expert Presentation: Theme Project Producer for Expo 2025 Osaka Kansai
Anime Director Mr. Shoji Kawamori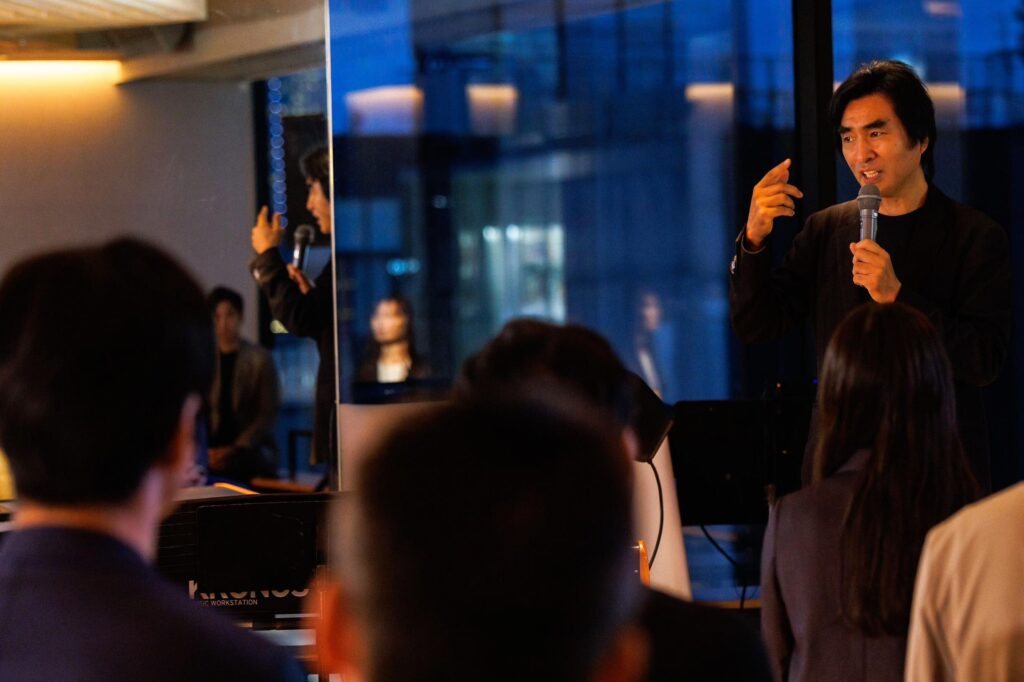 Mr. Shoji Kawamori has been appointed as the Theme Project Producer for Expo 2025 Osaka Kansai. The theme of his pavilion for Expo 2025 Osaka Kansai is "Biodiversity".
Known for his work in science fiction and mecha anime series such as the "Macross" and "Aquarion" series, Mr. Kawamori has a deep love for living creatures. He has traveled around the world to meet wild animals and draw inspiration from them. At Expo 2025 Osaka Kansai, he is working on a project that expresses the idea that all life on Earth is already shining through food chains, focusing on the themes of space, ocean, and land. CLASS EARTH is involved in this pavilion, providing supervision for the SDGs and Nature Positive. During the party, we had the opportunity to watch the image movie of Mr. Kawamori's pavilion, which was directed by our company.
In addition, Mr. Shogoro Fujiki, CEO of Biome Co., Ltd. with whom we share a common focus on biodiversity, joined us on stage once again, and both of them gave a presentation.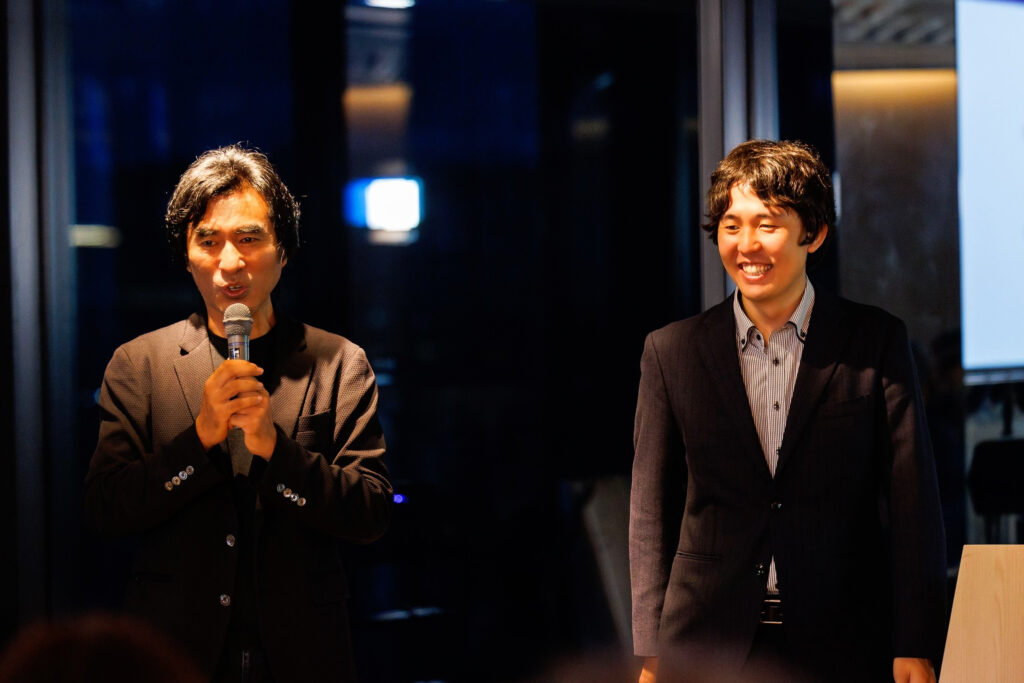 We announced a joint project planned by our company between Director Shoji Kawamori and Biome Co., Ltd. It is an ecological observation project that aims to contribute to the "30 by 30" goal of preserving 30% of land and sea by 2030. We intend to continue this project beyond the Expo 2025 Osaka Kansai and work towards achieving the goal in 2030. Through this pavilion, we hope to inspire many people to take action for Nature Positive.
SHOJI KAWAMORI | 河森正治 Official Web Site
https://shojikawamori.jp/
---
Project Introduction: Picture Book "Tales of the Earth"
Creator Mr. Roman Thomas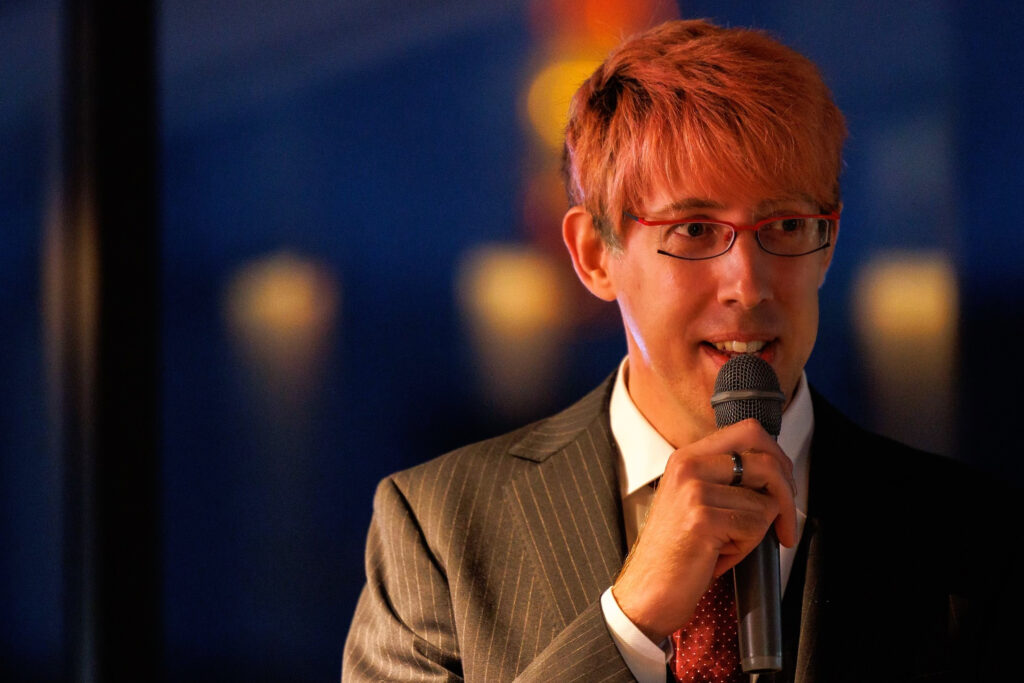 We also announced a picture book project created in collaboration between Vector Vision, led by director Shoji Kawamori, Roman Thomas and CLASS EARTH. The protagonist of the story is Latair the Earth, where a child meets the Earth and turns into an endangered species, promoting the power of coexistence. Mr. Roman Thomas beautifully and majestically depicts the Earth, incorporating motifs of its resources such as the sea, continents, volcanoes and clouds into adorable characters. We are working to complete this project by the end of the year.

Studio No Border
https://www.studio-no-border.com/
---
Live Performance and Project Introduction: Collaboration of Embroidery and Music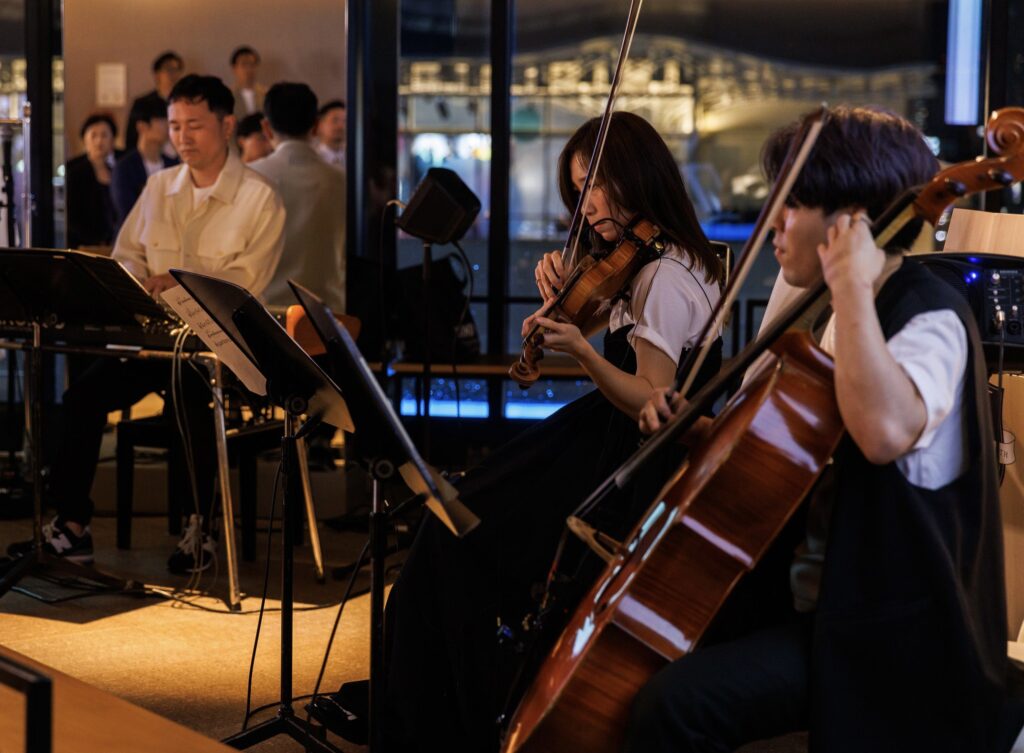 We had the pleasure of presenting a live performance by Jazztronik's Ryota Nozaki, violinist Aya Ito, and cellist Kanato Iijima. They performed two exquisite and stylish pieces, "Caravan" and "blackforest," both of which are timeless and beautiful. Despite the short 10-minute stage time, the magnificent performance was set against the backdrop of a beautiful night view, and our guests were thrilled by it.
We also announced a new project in collaboration with Mr. Nozaki and CLASS EARTH. This project involves creating music using the sound of embroidery machines, which are used extensively in CLASS EARTH. While the sound of the embroidery machine plays a role similar to that of a brush in painting, we wondered if it could also become music by controlling the rhythm and intervals. With this idea in mind, we commissioned an original composition from Yoshitaka Nomura. The sound of the clothes being made becomes the artwork. We look forward to continuing the production process and creating fascinating works of art that stimulate intellectual curiosity.

Jazztronik
https://jazztronik.com/
---
Partner Introduction: Leading Embroidery Machine Company
We were honored to have Ms. Mina Mitsuya from the Management Planning Department of Tajima Industries, the leading company in embroidery machines and the sound producer of the embroidery machine, as our design partner for CLASS EARTH.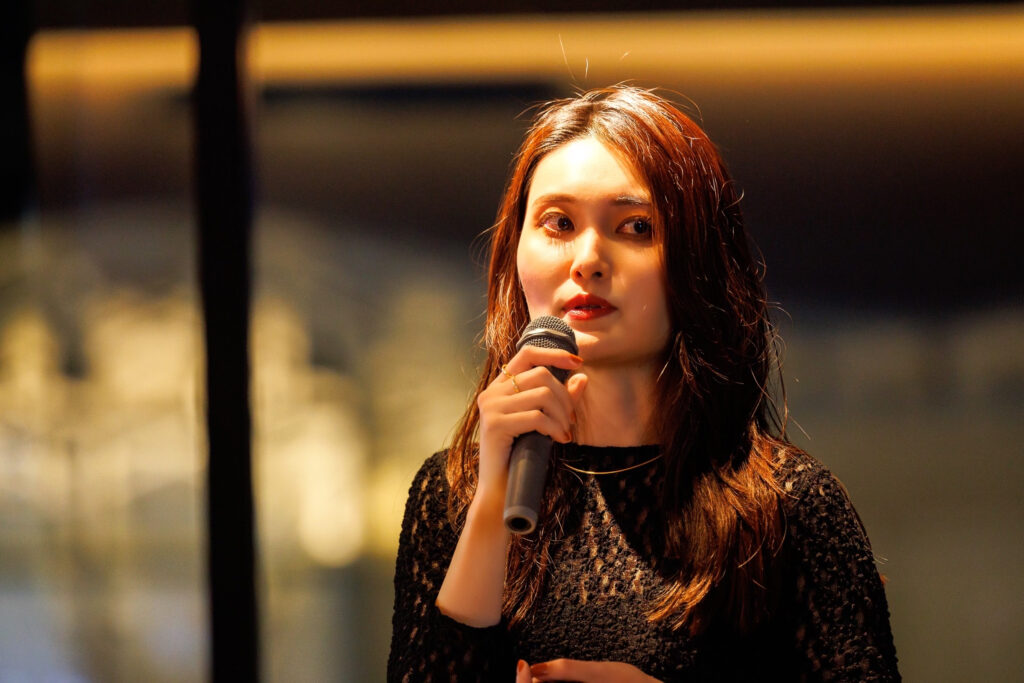 By utilizing the latest technology that enables embroidery while dyeing a single thread, Tajima Industries has achieved gradient expression and environmental compatibility by producing no waste thread or waste water. This became a decisive factor in incorporating Tajima Industries' craftsmanship into CLASS EARTH's manufacturing process. Ms. Mitsuya shared the history of Tajima Industries, which has been responsible for embroidery work for top global brands, and its adoption of advanced technologies such as AI-equipped embroidery machines, revealing the potential hidden in Japanese embroidery techniques.
Going forward, we will continue to work together in the pursuit of manufacturing that combines both beauty and sustainability through technological innovation.
Tajima Industry Co.
https://www.tajima.com/jp/
---
Expert Presentation: Ethical Fashion Planner
Ms. Arisa Kamada, Co-representative of unisteps, a non-profit organization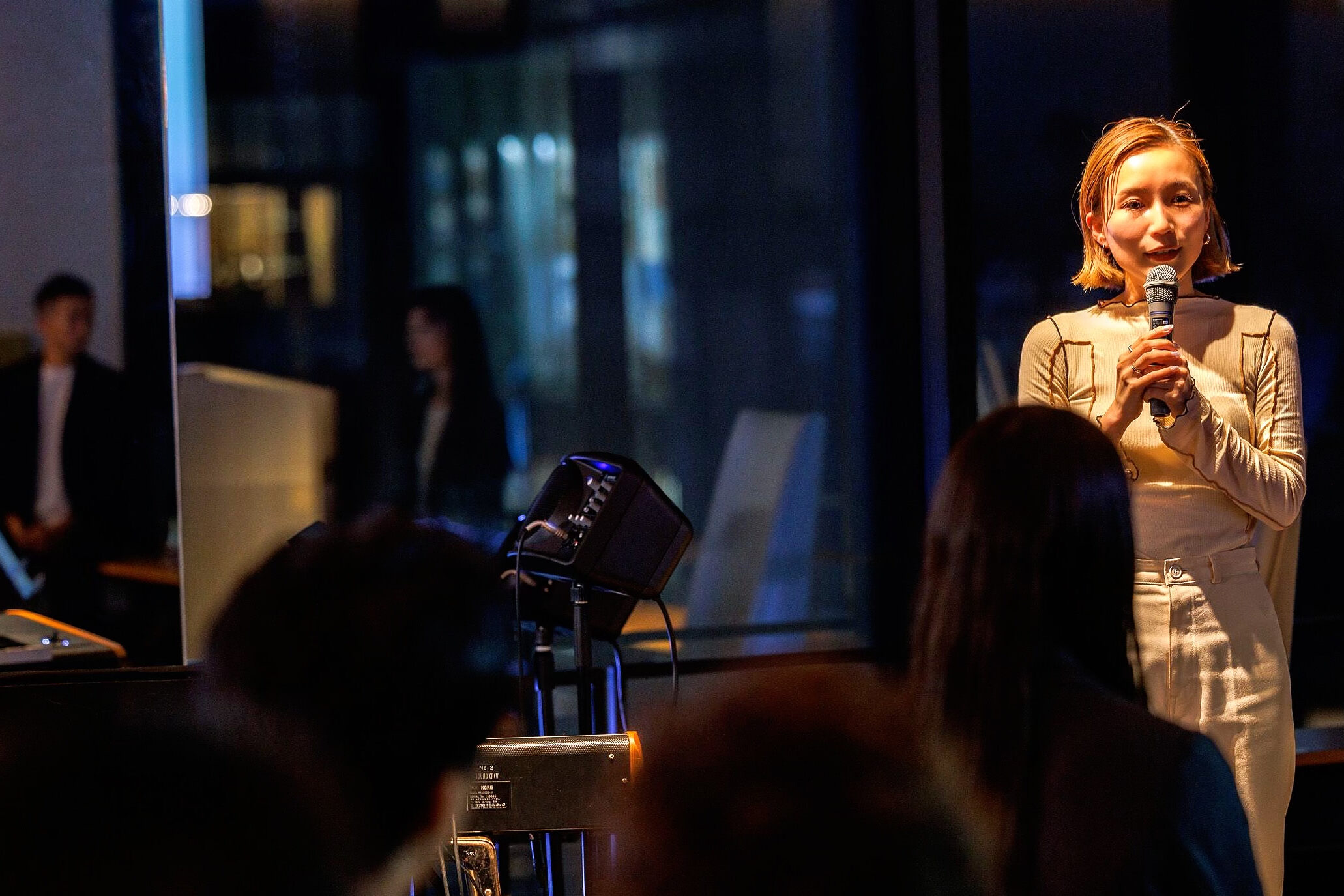 Next, we had the honor of welcoming Ms. Arisa Kamada, co-representative of unisteps, a non-profit organization. Ms. Kamada has been actively involved in various initiatives that focus on the environmental and social impact of the entire production and disposal process of clothing. She has also contributed to the development of designers. Having grown up in a rural area surrounded by nature, she has a deep understanding of nature and has been an active ambassador for the Ministry of the Environment's Forest, Village, River and Sea Program.
Ms. Kamada's presentation focused on the doubling of clothing production over the past decade, which has resulted in a significant amount of waste. She discussed the need to examine the production background of the apparel industry and explore ways to reduce the environmental impact of the essential act of wearing clothes. This is an issue that will undoubtedly continue to be discussed throughout the textile industry. At CLASS EARTH, we are committed to contributing to this effort by striving to increase recycling rates while limiting mass production in our manufacturing process.
unisteps
https://unisteps.or.jp/
---
Expert Presentation: Japan's Oldest Nature Conservation Organization
Mr. Daigo Iwahashi, Japan Nature Conservation Society (NACS-J)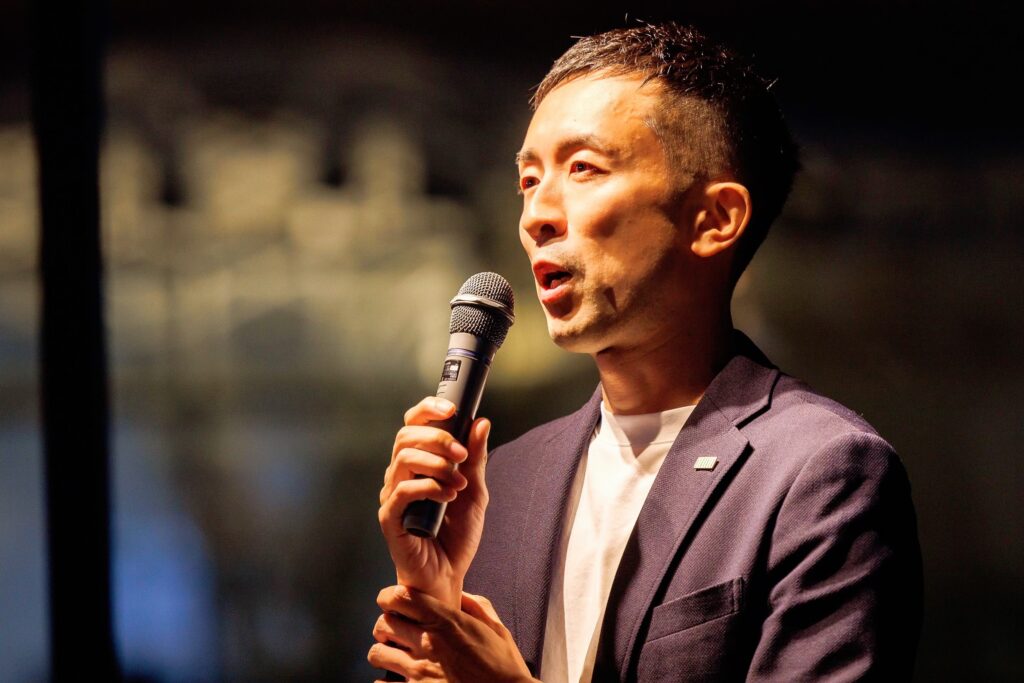 Lastly, we were privileged to have Mr. Daigo Iwahashi of the Japan Nature Conservation Society (NACS-J), a public interest foundation that has celebrated its 70th anniversary and has tens of thousands of members and supporters nationwide. A portion of CLASS EARTH's sales will be donated to NACS-J's conservation activities.
Mr. Iwahashi, a longtime conservationist, delivered a sobering message: "If we do not stop the loss of biodiversity, humanity itself may face extinction." He emphasized the need not only for donations, but also for businesses to become "nature positive" in their operations. He expressed the desire to create a system where lifestyle changes and enjoyment have a positive impact on nature. He also mentioned that it is still possible to achieve a sustainable society.
During his speech, he made a powerful statement: "We often fail to realize the importance of things we take for granted, but once we lose them, it is difficult to get them back." This struck a chord, especially since the endangered species highlighted by CLASS EARTH's concept image symbolize just that.
Japan Nature Conservation Society (NACS-J)
https://www.nacsj.or.jp/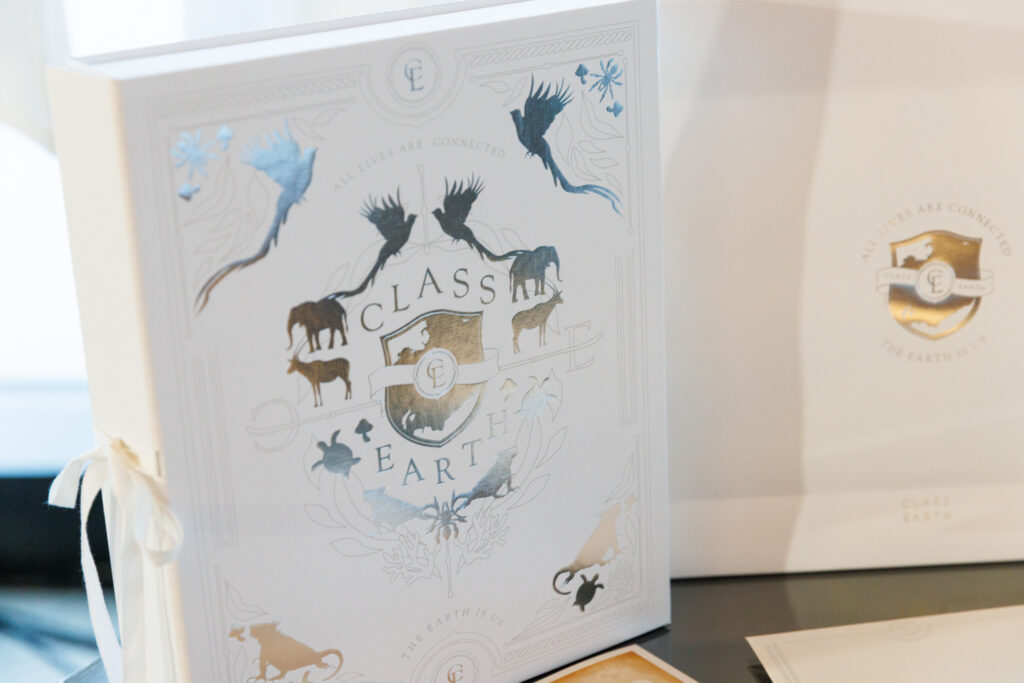 We strive to coexist with these beautiful and mysterious creatures for as long as possible. "Nature Positive is an international goal to restore biodiversity by 2030. With the support of the various industries represented by those gathered that day, we pledged to contribute to this ambitious goal and closed the launch party.