2023/05/14
General Incorporated Association unisteps to a diverse and healthy fashion industry
Fashion
We interviewed Ms. Yasurisa Kamata, co-chairperson of unisteps, a general incorporated association whose vision is "to create a diverse and healthy fashion industry".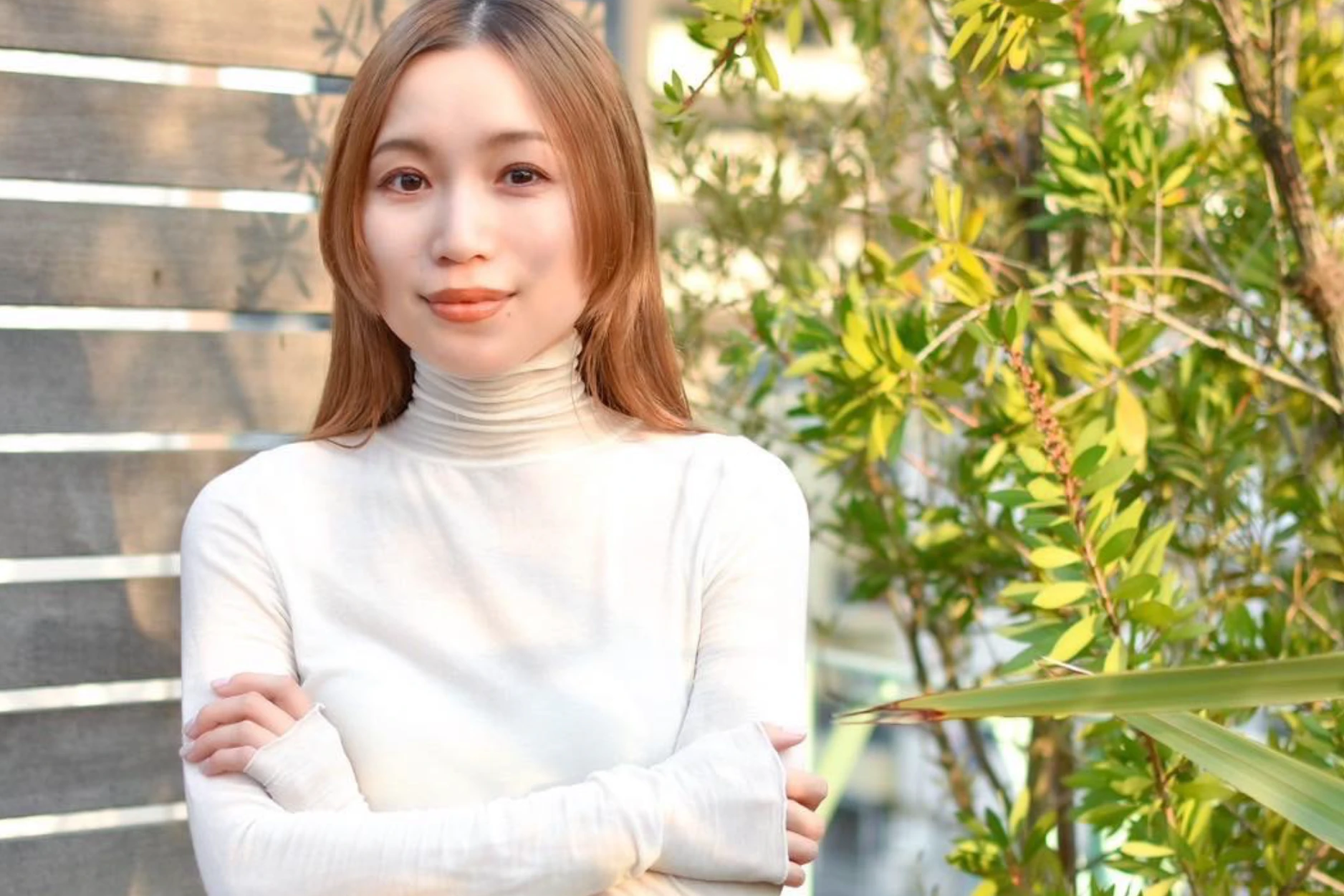 Co-Chairman, unisteps Incorporated Association
Yasurisa Kamata
Born in Tokushima City in 1992. Since 2010, she has been working as a model on a wide range of projects that encourage people to pay attention to the impact on the natural environment and society during the process of clothing production and disposal. She is enrolled in the doctoral program at the Graduate School of Media and Governance, Keio University.
Since 2020, she has been co-chairman of unisteps, a general incorporated association.
---
unisteps, the base for all activities
Providing a diverse range of opportunities for creators with small ideas.
Could you tell us about your current activities?
Four years ago, I founded an organization called unisteps.
Our vision is to create a "diverse and healthy fashion industry".
The word "healthy" is ambiguous, but a good state cannot be determined from one person's point of view, and as the values of the times are updated, what used to be the norm will change.
If we do not constantly question whether the current state is healthy, an unfavorable state can be created at any time. I would like a fashion industry where everything involved, including the natural environment, workers, consumers, and animals, is healthy.
The word "diverse" expresses my hope that the industry will be one in which not only capital-rich companies but also independent makers can play an active role.
For example, in sustainability efforts, the same "100% organic cotton T-shirt" can be completely different in price per piece between a large company and a small organization. It is unfortunate that small, thoughtful organizations are often chosen based on price alone, thinking that if it is the same organic cotton, the cheaper one is better, and small organizations are weeded out.
I think it is a great pleasure to be able to buy products that are carefully made with thought and within the reach of our eyes and hands. At the same time, we like it better when small makers are active in a variety of ways, so we operate with the desire to promote both.
---
For the Fashion Industry of the Future.
unisteps' three axes of activity
What kind of activities does unisteps do?
We are working on three axes.
One is serving as the secretariat of an industry organization called Japan Sustainable Alliance (JSFA), which works together with companies and governments. JSFA started the summer of 2021, and is about to hit its 2 year mark.
There are 56 companies (as of March 2023) involved in fashion in various industries, including major textile manufacturers, trading companies, apparel companies, and recyclers.
We started with 11 companies when the organization was established, so the number has increased dramatically.
We are continuing our activities by identifying what common issues in the industry cannot be solved by a single company, jointly deriving solutions, and making policy proposals as necessary.
The Ministry of the Environment, the Ministry of Economy, Trade and Industry, and the Consumer Affairs Agency are involved as public partners.
The second is the FASHION FRONTIER PROGRAM (FFP), a program for fashion designers.
According to one study, designers are said to determine 80% of the environmental impact of a product, so designer awareness is very important.
Traditionally, the number one axis of evaluation for designers has been whether they can create something beautiful, new, or interesting through their creations.
Of course, this has not changed, but in addition, the perspective of social responsibility is increasingly being questioned.
Therefore, we established the FFP program in 2021, with fashion designer Yuma Nakazato as the initiator, and unisteps serves as the secretariat for this program.
Thirdly, unisteps provides online courses as a catalyst to change sei-katsu-sha*1 and consumer awareness, and serves as the Japan secretariat for "FASHION REVOLUTION JAPAN".
The catalyst for FASHION REVOLUTION was the 2013 Rana Plaza collapse. The eight-story building housing several sewing factories in Bangladesh collapsed, killing over 1,100 people. Despite the fact that cracks in the building had been pointed out the day before the accident, the factory was unable to stop operations due to various pressures, and producers who were placed in a vulnerable position in the supply chain became victims.
The accident triggered a campaign asking companies "#whomademyclothes (Who made my clothes?)" on social networking sites, mainly in Europe and around the world.
Japan has participated in the campaign since its inception in 2014, the year after the accident.
We hope that by asking companies what consumers are concerned about, companies will have a chance to think about their manufacturing practices, and consumers will have a chance to think about the appropriate price together with companies in Japan, where there is a strong emphasis on cost performance.
This year marks the 10th anniversary of the accident, and we will once again convey a firm message to society.
*1 The Japanese term Seikatsusha means all individuals, who have multifaceted roles as consumers, workers, members of families, and participants in communities.
(source: https://www.doyukai.or.jp/en/policyproposals/uploads/docs/20220708a.pdf)
---
Parents' attitude to keep learning makes their children grow up.
What was the environment in which Yasurisa was raised?
Yasurisa, your father is a well-known scholar in the environmental field.
we are very interested in your childhood education. What kind of education did you receive at home?
I was born in Tokushima, in an area rich in nature with satoyama.
The school itself was a normal public elementary, junior high, and high school.
My father is a researcher and an expert in landscape ecology. My mother studied cultural anthropology through her doctoral studies. She was doing research on rural areas in Korea.
At home, our basic stance was to relate to each other as one person, even though we were parents and children. I have an older brother, but I did not call him "big brother"; I called him by his name. This was because my parents were careful not to distinguish us with titles such as "older brother," or "younger sister," we were all made equal among family members.
They also did not see children as people who did not understand, they always assumed that the child had a sense of understanding, even as a newborn with 0 years to its name.
My mother was also the type of person who flew around for work, so my grandmother often took care of me, but before she left on a business trip, she would explain to us siblings that she was going because she loved her job and it was important to her, and she would go.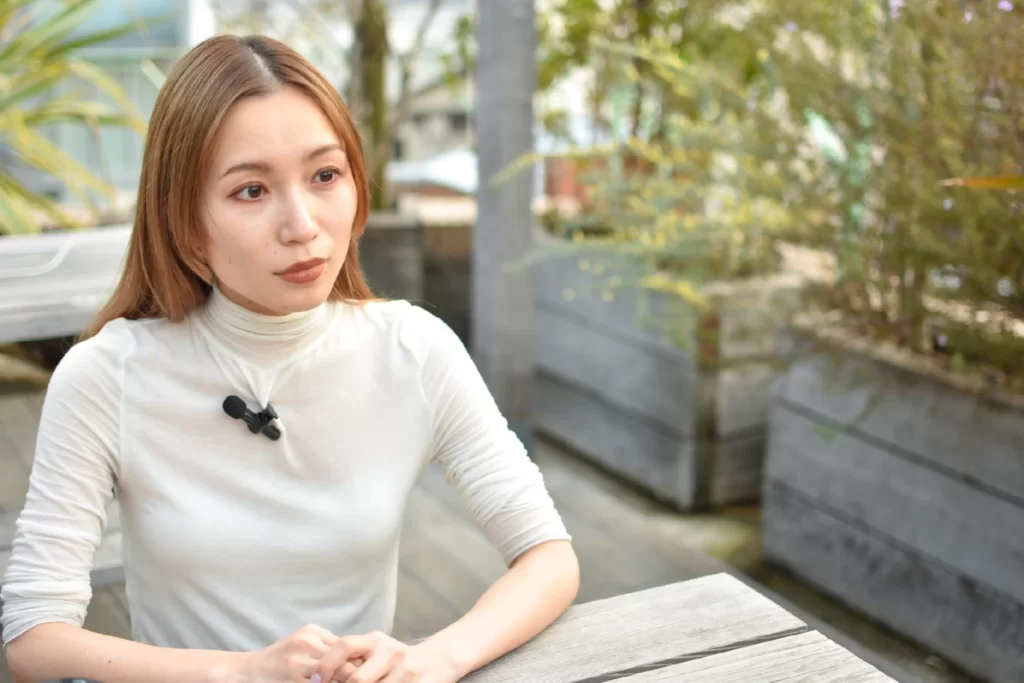 ---
Growing up with nature always next to you
Growing up in an area rich in nature with Satoyama, did you spend much of your childhood playing in nature?
My outings were always in nature.
As I grew older, I realized that it was my father taking me to his research sites (laughs).
When I was a child, I thought that was purely an outing and enjoyed it. If it was a combination of where my parents wanted to go and do and what the children enjoyed, then it was a happy thing.
Even when we played at home, we enjoyed playing in the garden, dyeing plants, and experimenting.
Rather than spending time with the children, I think my parents shared the fun with us while suggesting things that were fun for them as well.
I feel that I have been allowed to do what I wanted to do and never felt that I was forced to do what my parents wanted me to do.
It is important for parents to be happy.
They may not be aware that they have received nature education, but there is research data that shows that children who have received nature education are active and have leadership skills, and I thought that is exactly what you said.
---
The fun of making clothes and the challenges that can be seen at the same time
A project that allows you to experience the process of making clothes
In consumerism, it is important to have the right knowledge first.
How should we, as consumers, learn to make the right decisions?
This year is the sixth year that I am working on a project called "Hukuno Tane" (clothes seed) with a team called itonami Co.
I had worked as an apparel salesperson at Shibuya 109 since my first year of high school, so I was rather involved in the last part of the clothing process, the selling part.
When fast fashion became mainstream in Japan, the price of clothes dropped and the focus became more and more on cost performance. I wondered how these clothes were made and questioned the way manufacturing was done.
The question came up because you like fashion and are interested in it.
I then went to a factory to see the production process, and what I saw there was very interesting to me. From spinning the yarn, there are many processes, many people are involved, and a lot of ingenuity and effort went into the production process, but you can't see any of that in the stores. I thought the information on the price tag was too little.
On the other hand,it is such a waste to buy clothes not knowing how interesting the process is and there are issues involved in the process, so I began to think about how to communicate these issues.
I then started giving tours to see the process of making clothes, but there was a problem that actually going on a tour was a hurdle, and even if I conveyed the information at a lecture, it was difficult to get a real sense of the process.
That is why we started "Hukuno Tane" in the hope that people would be able to experience this process.
I understand that this is a project where consumers grow cotton from seeds.
It takes about a year and a half from seed to finished product, and since it is a plant, there are naturally some problems such as withering or being affected by insects.
When clothes are usually displayed in stores, we tend to take it for granted that a stable supply is available, but when we actually try growing the plants, we can feel that the 500 yen T-shirts are too good to be true…and we can feel that.
I think it is a great learning experience to have more information to judge our consumption activities.
This is a wonderful activity. The reason why we at CLASS EARTH offer clothing education not only for adults but also for children is because we want to change future consumption decisions.
---
Don't buy unnecessary clothes. Opt for items that can be worn for a long time.
Things to consider before reusing.
Make choices that reflect my own preferences.
The 3Rs of clothing are very difficult to pin down. What are your thoughts on reuse in fashion?
The market for reuse and secondary distribution is expanding. However, there are still many people who are not comfortable with secondhand clothing. I think the fun and difficulty of secondhand clothing is that you have to assess the value yourself. After all, it is scary to be considered "tacky," isn't it? I think that is why people tend to check out what's trendy in magazines and social networking sites, and then shop accordingly.
I am often asked if sustainability and fashion are incompatible.
I think the reason behind that question is that it is not fashionable to always wear the same clothes.
But it doesn't matter if you have a lot of clothes or not, people who have style and wear what they like that suits them should be the real fashionable ones. If you know that, I believe that sustainability and fashion are not contradictory!
A vicious cycle is also taking place with regard to companies collecting used clothing and donating it to developing countries under the guise of reuse and recycling.
One of the current issues in the resource cycle of textiles is that they cannot be recycled.
If it is a single material, it can be recycled, but most of the materials in circulation are blended. There is no recycling technology for that, even if you look for it all over the world.
Research has been actively conducted to improve functionality when making clothes, but technological development for recycling is still in its developing.
The problem is that we are unable to recycle what we make.
There is a limit to what can be reused domestically, so many items are exported overseas, but the problem is that traceability after export is not ensured.
First, minimize the amount of clothing you give away.
It would be good if we could buy what we really need and wear it for a long time while taking care of it.
No matter how much sustainable material you use, if you make a large amount of it and have a surplus, you will have to dispose of it or recycle it. Recycling also consumes energy.
CLASS EARTH has made the decision to make one garment at a time with this question in mind. But we believe that it is not enough just to reduce the environmental burden or to recycle.
Going further from what can be done to ensure that resources are not depleted. We are also accumulating knowledge on how humans can improve nature by intervening in ecosystems.
If we are going to be Nature Positive, we would like to challenge ourselves to find out what is the best way to improve the environment the more we sell.
I am not sure if it is acceptable to tout as "sustainable" something that has a slightly reduced load up to now. I would like to find a way to relate to nature in such a way that the more we do, the better it becomes.
I think consumers need to be literate enough to ask companies about this, and those who communicate need to make the differences clear.
I am also experiencing difficulties with certification. Upon closer examination, just because a product has a certification mark does not mean that it is not harmful to the environment. I also wonder what kind of certification can be used as a guideline for consumption.
I think that certification is effective as a gateway.
Consumers do not know what to look for in a purchase, so I think certification is a good first step.
However, I hope that those who are willing to go further will do so.
---
Impressions of CLASS EARTH
There are many companies working on climate change, but there are still very few companies working on biodiversity. I think it will become a more important topic in the future.
I would like to see more companies like CLASS EARTH that truly think about the environment and succeed as a business.
一般社団法人unisteps
https://unisteps.or.jp/