Sustainability Support
We support the Sustainable Development Goals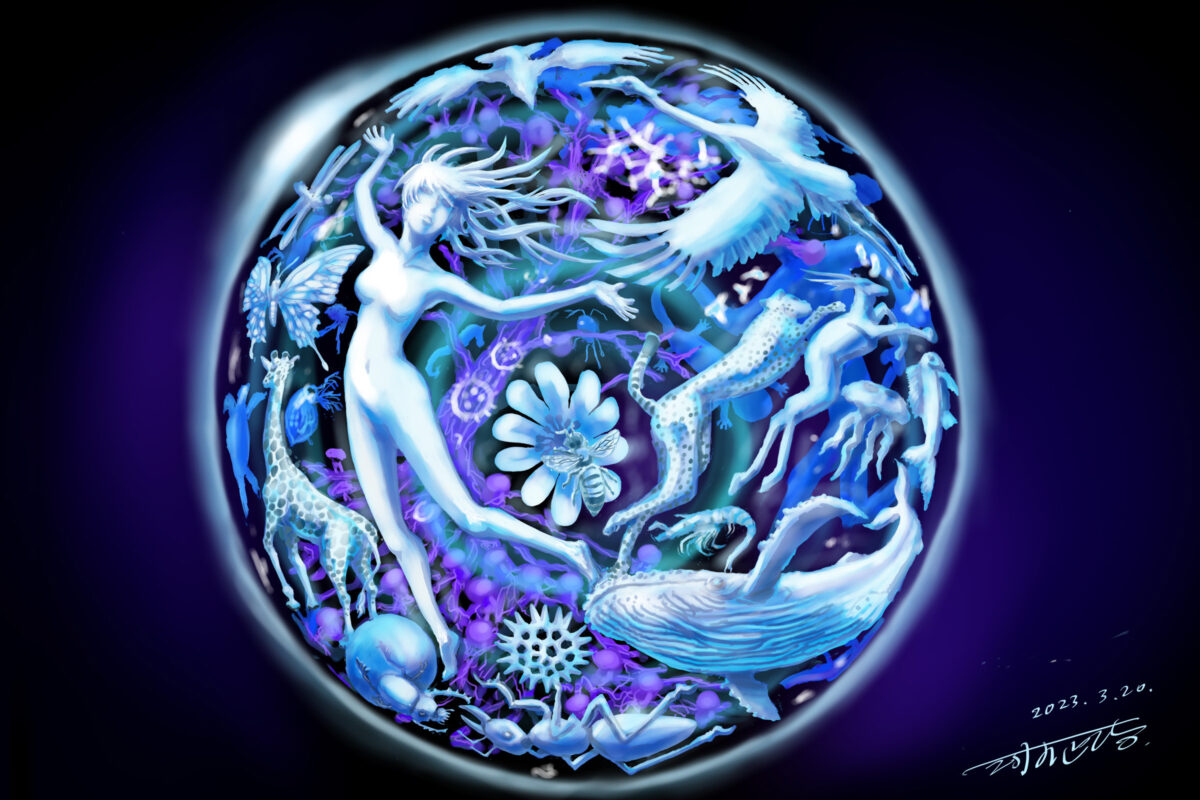 EXPO2025 Signature Pavilion "Shoji Kawamori Pavilion"
Works
Website production and other promotions
SDGs Supervision
Video Production Direction / Translation / Narration
About Pavilion
The Signature Pavilion, Shoji Kawamori Pavilion, at Expo 2025 Osaka-Kansai, is planning a program to promote awareness of the importance of biodiversity restoration and Nature Positive under the theme of "Adventure over Life.
The pavilion is currently planning a program that will help visitors become aware of the importance of biodiversity restoration and Nature Positive.
CLASS EARTH is acting as SDGs advisor for the pavilion's architectural displays.
This pavilion will utilize "concrete kneaded with seawater" as a building material, and will challenge the practical application of a material that can respect (conserve) fresh water resources and support urban development in developing countries located in oceanic coastal areas. This was an architectural theme that approached the ocean within the grand sub-theme of our pavilion, "Space, Ocean, and Earth.
In carrying out this project, we have received advice and research support from Professor Suenaga of Kagawa University and other professors.
In terms of space, we will approach the miracle of living on this earth, the only living thing confirmed in this drastically large universe, through satellite images projected on the latest high-definition screens.
In the Immersive Area, the main content of the exhibition, visitors will experience the spectacle of life by immersing themselves in the food chain, the material cycle, and the network of life in a realistic experiential space and XR Theater. The food chain is an important part of learning about biodiversity, and is easily understood by both children and adults. The exhibition aims to provide visitors with an expanded sense of how all living things, including humans, benefit from the Earth's resources and circulate in a perfect balance.
---
Nationwide biological survey project to continue through 2030
We also planned the "Great Nature Positive Survey for Everyone (tentative)" to be held in collaboration with Biome Inc. and launched a nationwide survey project that will continue through Expo '70 until 2030.
https://shojikawamori.jp/news/pressrelease0522/
The participation of everyone, not only in Japan but around the world, in observing ecosystems is an important contribution to achieving Nature Positive.
The history of the Expo, which has brought together diverse people from around the world for cultural exchange, is changing into a solution.
Through the exhibition, architecture, and events of this pavilion, we aim to contribute to Nature Positive by utilizing the wonderful technology of our country.
LIVE EARTH JOURNEY
EXPO 2025
https://shojikawamori.jp/expo2025/