2023/09/08
〜Endangered Tea〜 Advance Tasting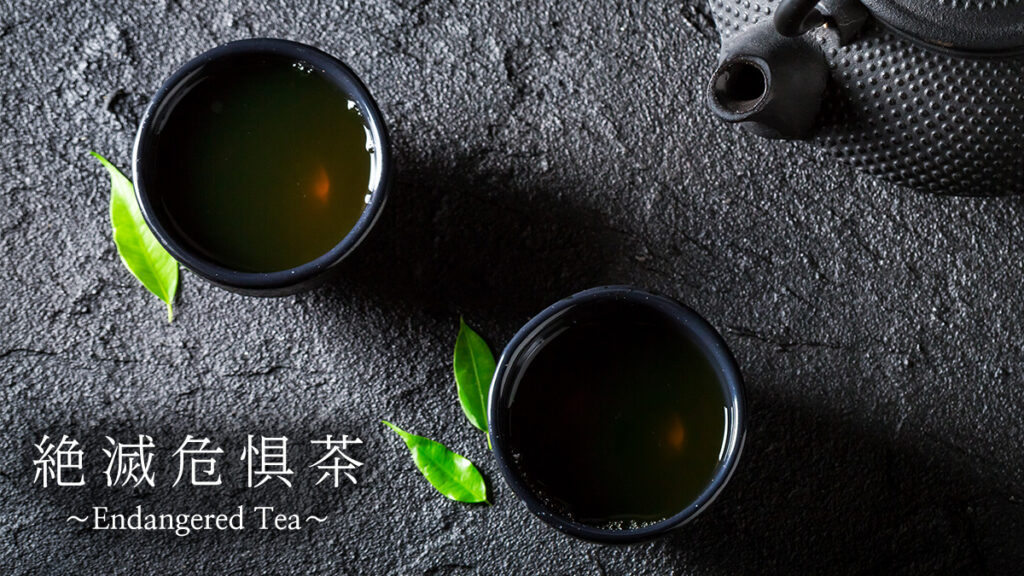 Today, more and more people only know the taste of bottled tea.
"Endangered Teas" will be introduced to showcase the taste and appeal of authentic Japanese tea.
A tasting event will be held prior to the sale.
<Event Period>
September 14th (Thursday) – 16th (Saturday), 2023 10:00 AM – 5:00 PM
<Venue>
Tokyo Metropolitan Industrial Trade Center Hamamatsucho Hall, 5th Floor Special Venue Held within the 8th Organic Lifestyle EXPO
https://ole.ofj.or.jp/info.html
Japanese tea is one of the proudest cultural assets of Japan.
Today, there are some Japanese teas with only a few producers left and some teas that are on the verge of extinction due to changes in the production environment.
"Endangered Teas" teaches us the opportunity to transform our behavior by learning why the species is now in danger. Through endangered tea, we will learn about social issues in Japanese agriculture and work together to find solutions.
Today, there are many Japanese people who only know the taste of bottled tea.
How many people know how to roast and drink the best tea leaves for each type of tea?
The tea ceremony is also said to be one of the most useful means of training the five senses these days.
At our company, learning the tea ceremony is included in our benefits package. Knowing the content and meaning of the manners and etiquette will increase your enjoyment and value many times over, and will have a positive impact on the business scene as well.
Such knowledge and behavior may also be the seed for furthering common ground and gaining the trust of others in international communication.
Japanese tea has evolved diversely with many cultures since ancient times, and the more we learn about it, the more profound it becomes, and I believe it is an industrial culture that should be protected.
It is a lost opportunity for Japanese people not to know about Japanese culture, which we should be proud of to the world. In this age of rapid globalization, we want people to know about Japanese culture as much as they know about foreign cultures.
We would like to provide both adults and children with the opportunity to learn about the five senses of Japan, which are unknown to both adults and children, and also to contribute to raising awareness of valuable producers.
The teas we will be serving are three kinds: Batabatacha from Asahimachi, Toyama; Kama-iri Bancha from Kumano, Wakayama; and Iishiduti Kurocha from Saijo, Ehime.
They will be served cold with water.
We put our wish for the survival and prosperity of endangered tea into sustainable art, which is a proof of such symbiosis between humans and nature.
We sincerely look forward to seeing you at the exhibition.